6 Exceptional Advent Markets
These days there are Advent markets in virtually every corner. But some are truly unique and particularly festive.
Whether in cellar alleys, natural settings, magical gardens or in a monastery, Advent markets in Lower Austria will delight you with their special showplaces and picturesque appearances, along with the special artwork and attractions they offer.
1. Advent market at Europe's longest lane of wine cellars in Hadres
Hadres is nestled in the rolling hills of the Pulka Valley in Lower Austria's Weinviertel. The village is known for its vineyards, harvesting of grapes and also for the longest wine cellar alley in Europe, with one grape pressing house next to another. Its viticulture provides everything to make the Hadres Advent Market a terrific event, with tasty dishes from the region, poetry readings, small concerts, crafts and much more. The market takes place over two weekends in December.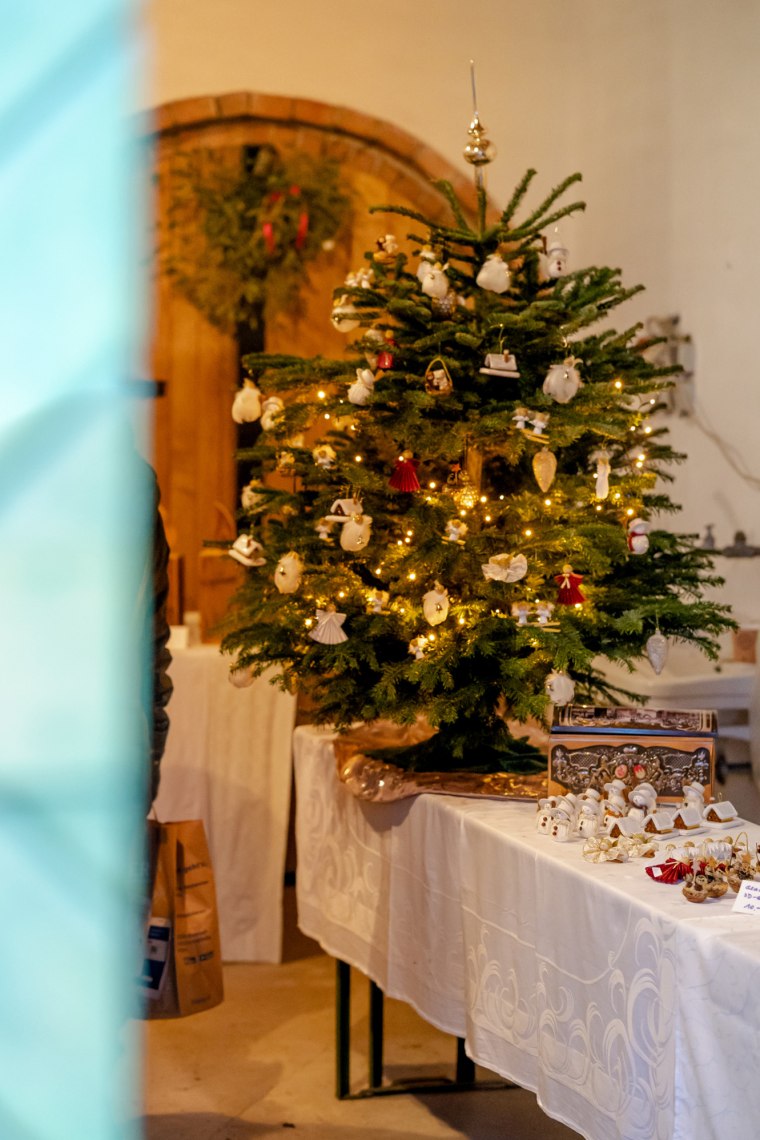 2. Christmas nature spectacle at Johannesbach Gorge
When it comes to romance, there is almost no better place to visit that the Christkindl market at Johannesbach Gorge in Würflach. Enjoy the magic of Advent among the rocks, forest and water of the gorge, with a decorated Christmas tree more than 20 meters high, a nativity scene, handicrafts displayed in a wooden barn, a blacksmith exhibition, and Christmas fairy tales along with traditional food and drink to round it all out. A free shuttle bus from Neunkirchen makes it easy to get to the Johannesbach.
3. Idyllic Advent by the lake in Litschau
Come on the first Saturday in Advent to the Litschau Advent Market and let the town introduce you to their way of living at the northern edge of the Waldviertel. A promenade around the illuminated town square leads from house to house, where regional delicacies and handicrafts are ready for you to enjoy. Carriage rides, a living nativity scene and the illuminated promenade on the lake along with music and theater are all part of this magical Advent event.
4. Craftwork at Blacksmith's Christmas in Ybbsitz
Iron, fire and forging of metal are at the forefront at the Ybbsitz Blacksmith's Christmas. The Ybbsitz Advent Market takes place on two days in December. Here you can learn about traditional forging of metal, watch blacksmiths compete and even try your hand at archery. There are also glass artists, wood lathe turners, carvers and ceramists ready to demonstrate their skills. Children have the opportunity to make their own Christmas gifts, too.
5. Christmas spirit in the garden
Even in winter, gardens can spread a special ambience. Not far from Langelois, the Kittenberger Discovery Gardens in Schiltern are transformed from November to January into a veritable Christmas wonderland, with torches and strung lights, a giant floating Advent wreath and live floristry. Taking a winter tour at the Tulln Garden Advent is also a delightful experience. The program includes the Advent Mile, pony rides, music and readings.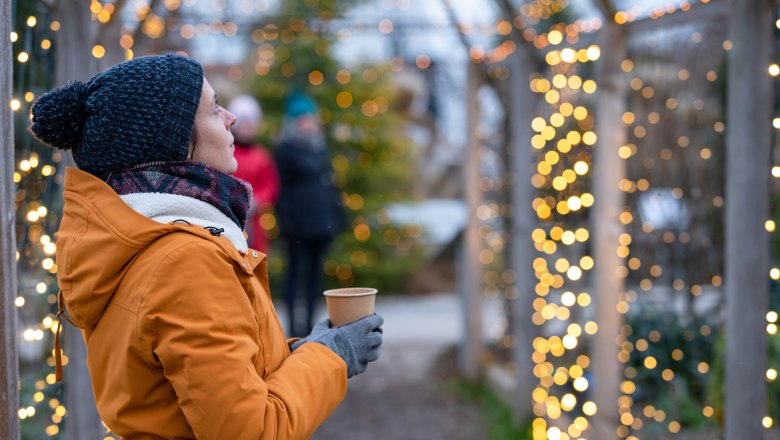 6. Advent of lights at the Klosterneuburg Monastery
For the first time ever, the Klosterneuberg Abbey invites you to its Klosterneuburg Advent right on the abbey grounds. Illiumina is a garden of lights that promises to be enchanting. It can be experienced during a tour of the specially illuminated convent garden. An especially festive atmosphere at the Christmas market is guaranteed with local exhibitions in the courtyard along with a nativity scene in the Marble Hall, concerts in the monastery chapel and a parish Advent at the abbey church.