The Traisental cycle route for adventurous families
The Traisental cycle route offers opportunities to enjoy wine, swimming, boat trips and plenty of other physical activities.
The Traisen cycle route has a lot to offer for families and nature lovers. If you want to see a white tiger, ride on the all-weather toboggan run, and love culture and wine cellars, this is the place for you!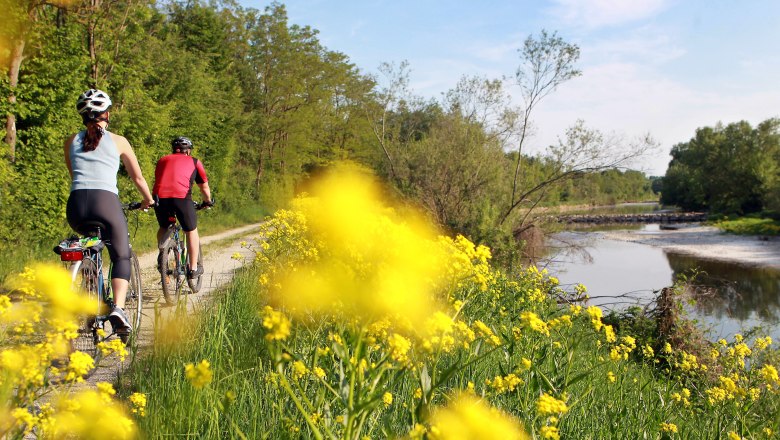 The diverse Traisental can be explored from Wilhelmsburg by bike. From gently rolling vineyards south of the Danube, to the Alps of the Mostviertel, the region is captivating with its varying stretches, from the super easy to the highly challenging, and destinations for the whole family. The Camel Theatre and White Zoo, natural adventure pool and EIBL Jet toboggan run will liven up your day. A visit to the museums or the tavern, or a journey on the bike train is also very pleasant. Let's go!