Grapevines and relaxed fun for connoisseurs and explorers
The wine is at home, the cellar lanes invite you in, the cold cuts taste good, and the bike ride is well worth it.
Cycle in pursuit of wine, explore the biodiversity of the Thayatal National Park, and then discuss your collected impressions in the tavern: It is not just on the Reblaus Express that one can marvel at the diversity of the region.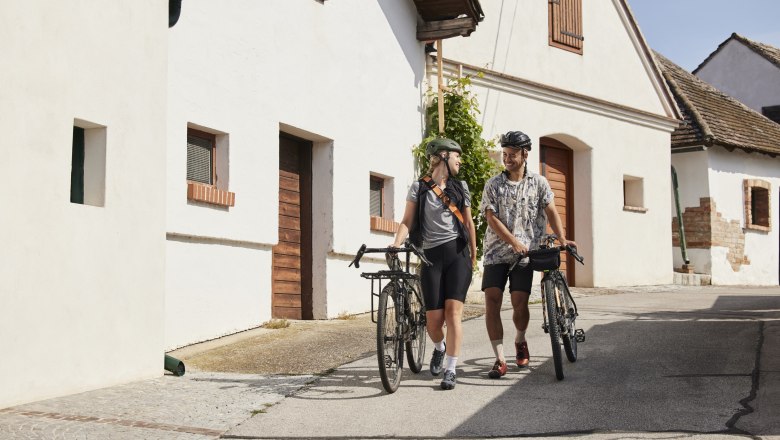 Pleasure cycling. There is no better way to describe the cycle routes of the Weinviertel, which are lined with inviting taverns, wineries and wine cellars. The 1,600km long route in the largest wine-growing region in Lower Austria is lined with romantic vineyards and historic buildings, which are well worth a visit. For example, the picturesque main square in Retz. Surrounded by the Venetian Renaissance-style Verderber House, as well as Baroque and Biedermeier buildings, you will feel as though you have travelled back in time. Retz also has a lot to offer subterraneously. More specifically, this is the "Erlebniskeller", which with its 21km long and 30km wide passages, is the largest wine cellar in central Europe!