Water and culture: lots of highlights, but hardly any climbs
Dive into a romantic world on the Danube cycle route, which passes trees laden with juicy apricots, quaint taverns, and castles steeped in legend.
On the Rivers Route, Wachau shows off its best and most exciting side. Tales of chivalry are to the castles and palaces what wine is to the countless taverns. A unique combination which is not to be missed.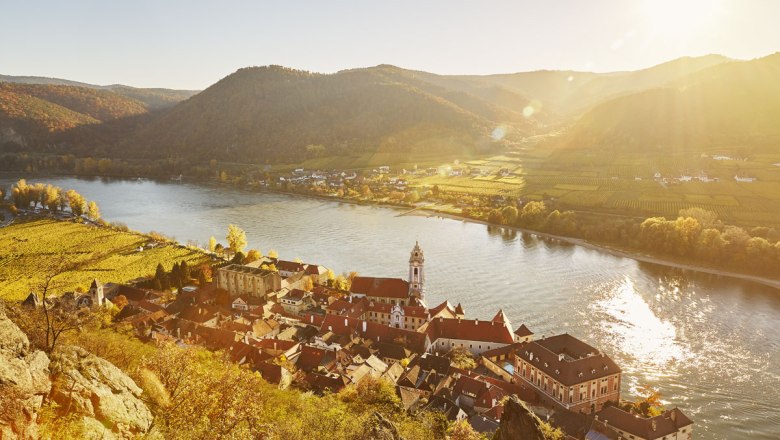 The Danube cycle path is one of the most popular and most beautiful cycle routes in Europe. This is hardly surprising, as cycling and pleasure go hand in hand here. Along the way, you will see knights' castles, imposing palaces and romantic vineyards, before revitalising your tired feet in the cool Danube, and ending the day with a glass of Achterl wine in a tavern. A particularly comfortable way of discovering Wachau is by ship!