The most beautiful hikes around Falkenstein
We have compiled everything you need to know about the most beautiful hiking routes around Falkenstein.
For power-hikers, Falkenstein should be one thing first and foremost - the place to be! Why? Simply because it offers the most exciting hiking routes. Please, use our source of inspiration for our must-sees.
As others before us have known, mountains are silent masters and make silent disciples. But what we know for sure is that on our hiking trails, our visitors' jaws will silently drop - with enthusiasm. The hiking tours around Falkenstein leave no wish unfulfilled, whether it's a walk through expressive landscapes, a circular walk over gentle hills and to legendary ruins, or an interesting theme trail.
#1 Flying over Falkenstein
Duration: 2:00 h | Ascent: 153 egm | easy | tour details
Take a metaphorical round flight with a bird of prey on the so - called Kleiner Falkenflug. On the two-hour hike, which covers just under 7 km, "Der Falke" tells you everything you need to know about the area and its special features at 25 locations. There are many things worth seeing, such as vineyard huts and picnic areas, exhibition cellars and a vineyard labyrinth. Also: the so-called "Ei" - eponym of the "Oagassn", as the cellar alley is named here. Good to know - the hike is part of a large wine hiking park called "Der Flug des Falken".
#2 Along the great vineyards
Duration: 3:00 h | Ascent: 167 egm | medium | tour details
When wine-lovers think of Falkenstein, three vineyards should immediately come to mind - Rabenstein, Rosenberg and Ekartsberg - the birthplaces of Falkenstein wines. How the environment, the terroir, characterises the local vine and leads to an unmistakable wine is vividly explained on the wine trail! A small tip - the wine is not only scenically beautiful, but it also looks quite good in the glass.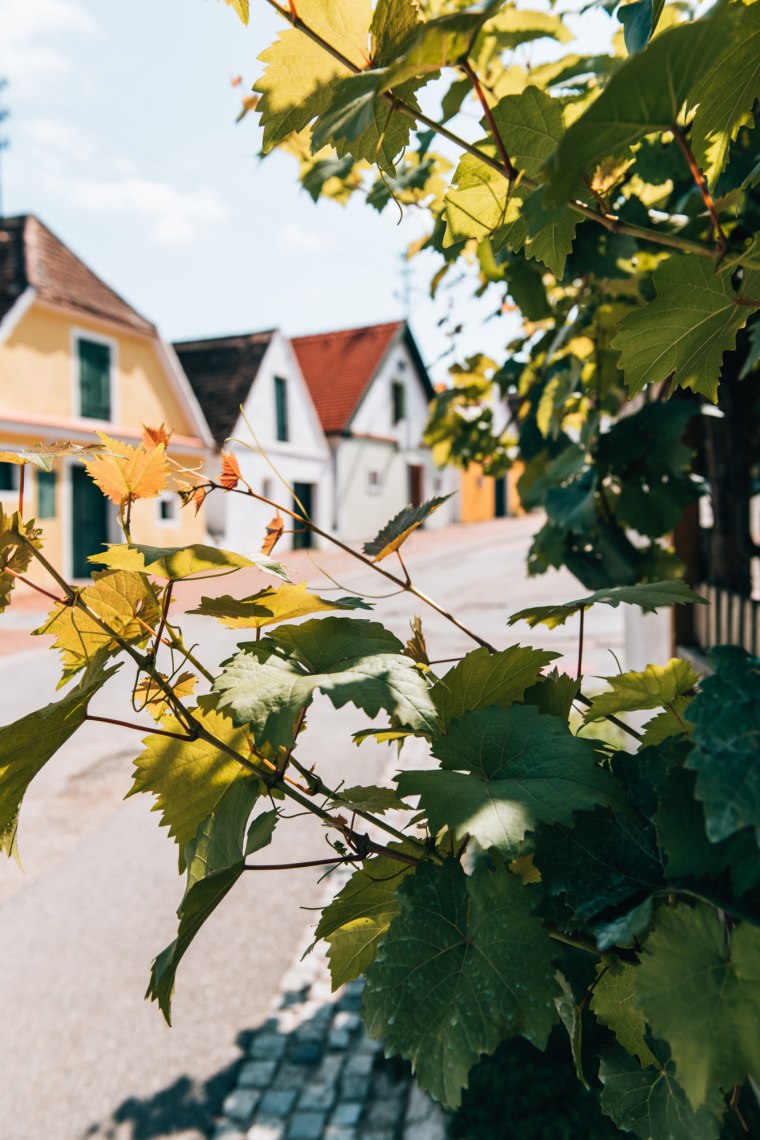 #3 From cellar alley to cellar alley
Duration: 7:00 h | Ascent: 328 egm | medium | tour details
Not the Holy Trinity, but certainly an alliance of enjoyment is created by the 3 Sisters Trail, which connects the three villages of Poysdorf, Falkenstein and Herrnbaumgarten. Sisterly united by the connection to wine, but very different in character, this Wine Region trio can be described as one sister being charming and dreamy, the other as being eccentric and refined, and third as being spirited and exciting. A small tip - pay a visit to the especially humorous Herrnbaumgarten and its Nonseum and take some time to visit the Vino Versum in Poysdorf. And while you're there, take the sparkling wine trail and learn all about the history and method of sparkling wine production.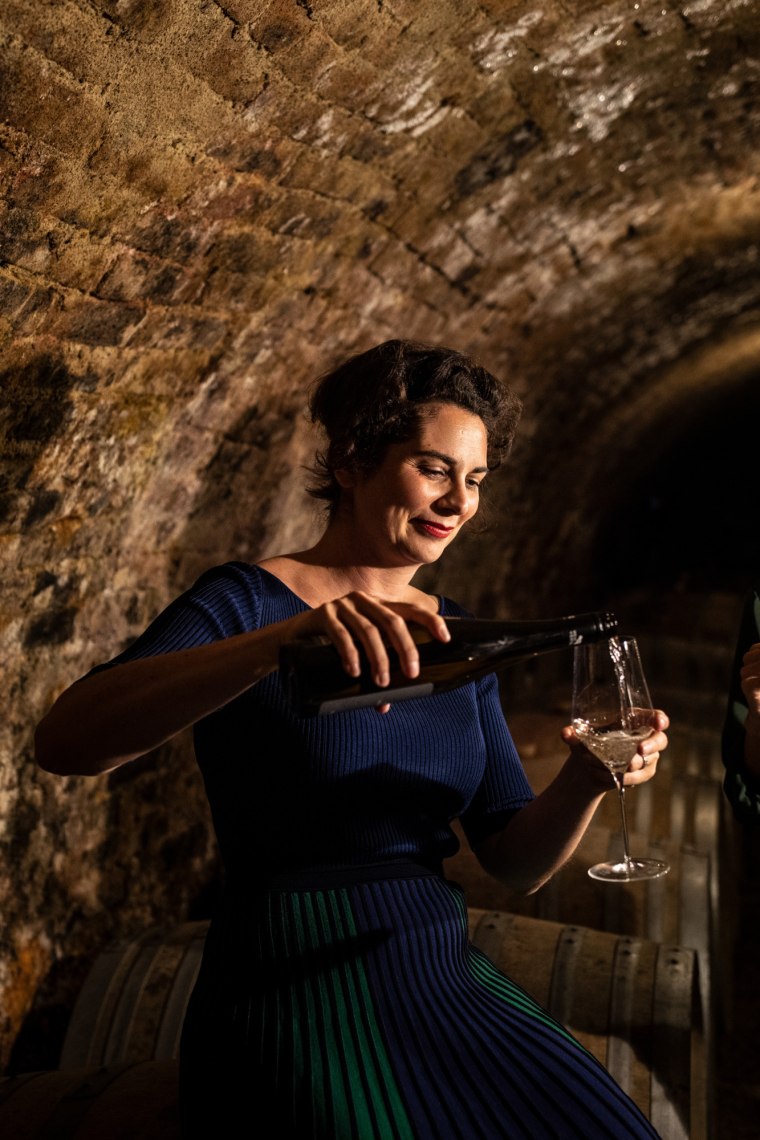 #4 Four cellar alleys with a view of Staatzer Berg
Duration: 3:30 h | Ascent: 263 egm | easy | tour details
It has long been no secret that the Wine Region - especially Staatz, the Staatzer Berg and its surroundings - is famous for its cellar alleys. But we add one more - the villages without chimneys. What's typical of these wine press houses is that they have no chimney. Wine lovers can visit the cellar alleys "Schlichtenberg" in Kautendorf, "Auberg" in Enzersdorf, "Trift" in Waltersdorf and the "Loamgstettn" in Ameis and learn how the grapes are produced and stored. And something for your eyes - the whitewashed wine press houses and stunning views.
#5 Through the wine and sparkling wine town of Poysdorf
Duration: 1:45 h | Ascent: 27 egm | easy | tour details
The so-called "Saurüssel" trail winds its way between vines and fields free and easy. What may seem strange at first glance is entirely due to its name - which, by the way, is owed to the Saurüssel vineyard. In fact, this hiking trail is a tame one that can be conquered without much effort. Hungry hikers are advised to take a Saurüssel picnic with a rucksack full of delicacies from the Vino Versum. Ketzelsdorf, a small neighbouring village not far from Poysdorf, welcomes its exhausted hikers in hot temperatures with a pond, a shaded area and drinking water stations. Please also remember to take in the picturesque surroundings - the view of the uniquely situated cellar alley "Alte Geringen" is known to be fantastic. An additional hiking tip for pilgrims who want to go even further - The Pilgrim's Route Weinviertel leads directly through Poysdorf!