One trail, three summit victories
Three summits 42 kilometres, 3,000 metres high – athlete Gerald Demolsky presents the Hochkar-Dürrenstein-Ötscher Alpintour in the Mostviertel.
Professionally, Gerald Demolsky works as a trainer, performance diagnostician and photographer. In his private life, the 43-year-old from the Mostviertel prefers running. The trail runner has completed the Alpintour in under seven hours.
Sportsman Gerald Demolsky.

Trailrunning as a passion.

Dear Gerald, you are a passionate trail runner, ski tourer and cross-country skier. How important is it for you as an endurance athlete, to push yourself to your limits?
Gerald Demolsky: I always say that the most beautiful experiences take place outside your comfort zone.
Because that's where it gets really exciting?
Gerald Demolsky: Not necessarily. You can also have great experiences on easy tours. The important thing is to always be safe en-route! I never carelessly seek out risk. For me, it's about exploring physical limits and not about making the impossible possible.
There are quite a few tours between Hochkar and Ötscher. How many times have you done the entire tour?
Gerald Demolsky: Once, I walked the entire length of the Alpintour as part of the East Alpine Trail. Back then, we did the tour in the opposite direction - from the Ötscher summit over the Dürrenstein and Ringkogel up to the Hochkar. A long but incredibly beautiful route because you are almost only on single trails and rarely, if ever, come across gravel roads or forest tracks.
And the view? Most of the route leads over mountain ridges and ridges above the timberline.
Gerald Demolsky: The views are unique - you are constantly trekking along the border between Lower Austria and Styria. Especially from the Herrenalm or the Ringkogel, the landscape opens up and you are almost frozen in wonder. Moreover, you are completely on your own up there. The area is very solitary and unspoilt. You should stop for a moment and allow yourself to soak up the panorama.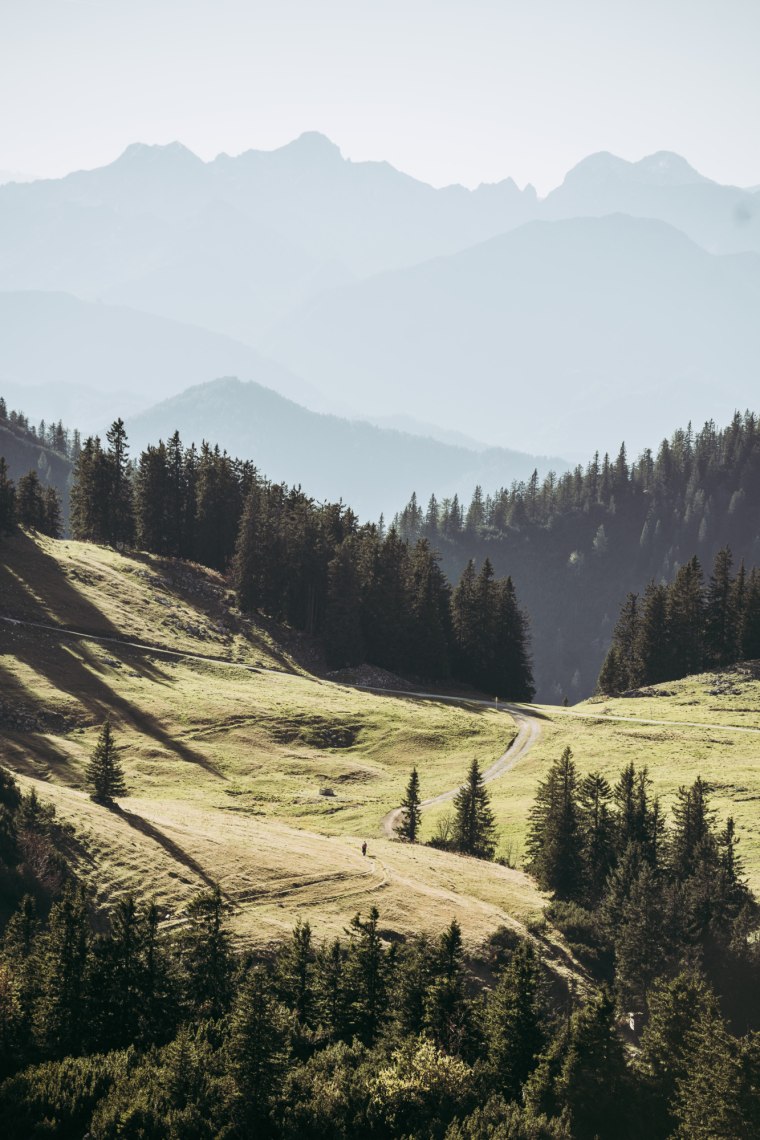 Solitary trails and unspoilt nature - that sounds incredibly tempting! But when you are on such an isolated tour, there are definitely a few things to bear in mind, right?
Gerald Demolsky: Basically, the same applies as for all other adventures in the mountains - good planning is the key to success. In other words, study the tour carefully on the map in advance, plan for breaks and resting spots, pack the appropriate equipment and, above all, bring enough provisions and water. There are no springs up there and only a few huts where you can refill water.
What would they be?
Gerald Demolsky: Depending on the season, the Schwarzalm and Herrenalm are open, but both are a bit off the trail. If you want to split the tour over two days, you have the option of descending to the Ybbstalerhütte shortly after the Dürrenstein summit. A really fine hut, in an unbelievably beautiful location, where you are served good food and can also get a cosy bed to recharge your batteries if you book in advance. In principle, I would advise all hikers and trail runners to think carefully about whether they want to complete the entire tour in one go.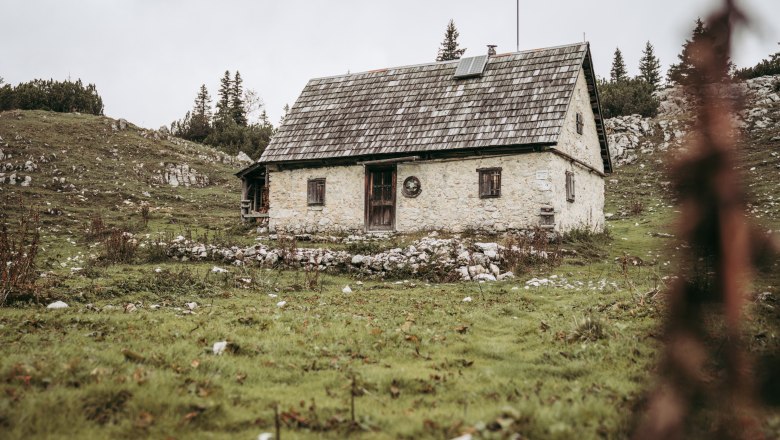 42 kilometres and almost 3,000 metres of altitude difference sound more like a mountain marathon than a leisurely day tour.
Gerald Demolsky: That's exactly what it is. And as soon as you leave the Hochkar behind, it gets isolated. The section between Ringkogel and Dürrenstein is something like no man's land, where you really only meet a few people. While this is also the special charm of the tour, you should keep the pitfalls of isolation on the mountain in mind.
Do you have any other insider tips for us?
Gerald Demolsky: The tour itself is an insider tip (laughs). It is simply seldom done because it is physically demanding and takes you into really remote corners. But you are rewarded with a unique experience of nature that you rarely find in the entire Eastern Alps. My tips are simple - plan well, prepare sufficiently, walk at a good pace and enjoy the adventure to the full.